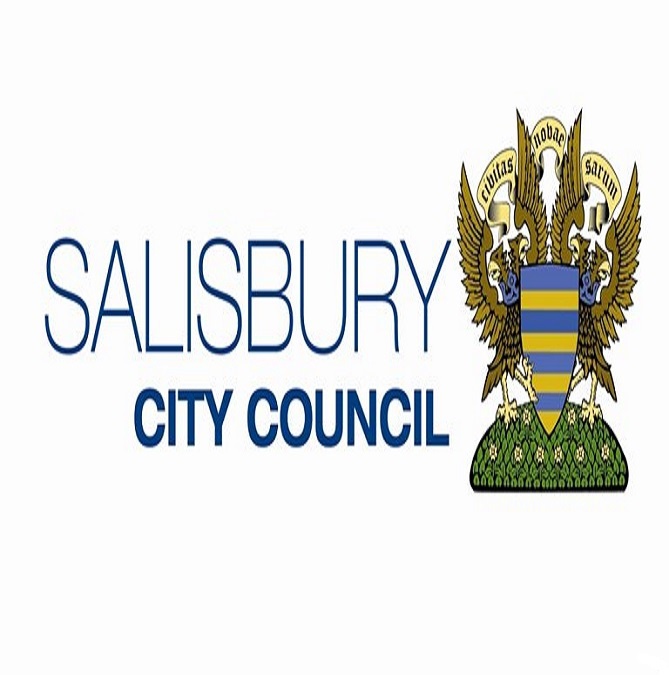 Following PM's Briefing on 23.03.2020
The following update has been issued by Salisbury City Council:
"Following the announcement on Monday 23 March 2020 by the government to impose strict new measures to limit the spread of the coronavirus, Salisbury City Council has reviewed its operations.
The Grounds Team have secured the gates at all the city's playgrounds to prevent public access and respectfully request that residents adhere to guidelines prohibiting use of these over the next three weeks. Surrounding open spaces are still available and represent a lovely location to take daily exercise and allotments are still open for use within the 2 metre social distancing rules. Waste will still be collected from our parks and from the bins around the city centre.
The Coach Park toilets will be available for public use and will be cleaned and inspected regularly. However, all other city centre toilets are closed with immediate effect.
The Information Centre will remain staffed during weekdays for telephone calls, however there will be limited capacity to answer calls and residents are strongly advised to use the email address info@salisburycitycouncil.gov.uk for all enquiries. Shopmobility has now closed. Weekend calls are for emergencies only.
The Charter Market has been closed for 3 weeks on both a Tuesday and a Saturday over social distancing concerns. Car parks are open as usual.
New guidelines are also in place at the Crematorium as gatherings have now been limited to 5 attendees who should be close or immediate family.
If you need Information and support for your businesses this is available via Salisbury BID at info@salisburybid.co.uk.
The Council has suspended all face to face Council meetings and along with the Government suspending the forth coming elections of PCC and other Local elections the City Council has decided to suspend Mayor Making until May 2021. This means the Cllr John Walsh will remain Mayor until then and Councillor Caroline Corbin the Deputy Mayor. Cllr Jeremy Nettle, Leader of Salisbury City Council said, "I am very grateful that Cllr John Welsh has agreed to carry on the Mayor of the City of Salisbury in these extraordinary circumstances that we find ourselves in. With the backing of the Deputy Mayor, Cllr Caroline Corbin, and all the City Councillors, the Council will be able to help our community look after each other and offer support wherever we can. I am grateful too to all the staff of the City Council too for pulling together in these difficult times"
Salisbury City Council strongly recommends that social distancing is strictly adhered to and that people refrain from making any non-essential journeys as instructed by the government. Anyone needing assistance should visit www.salisburycitycouncil.gov.uk where information can be found on local community groups or contact us by email, info@salisburycitycouncil.gov.uk "