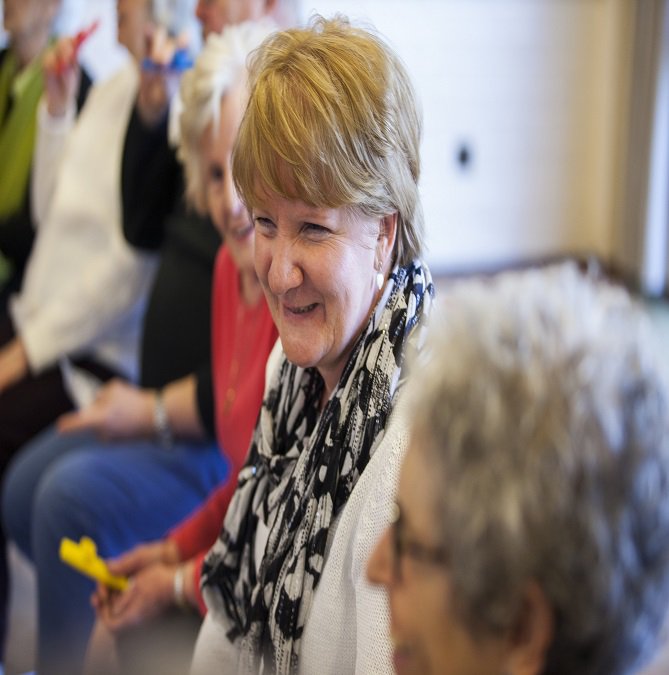 Alzheimers Carers Support Group running again after the Summer Break.
Running again after the Summer break
Now that the summer break is officially over, the Alzheimers Society carer support group has once again started at the Castle Practice in Tidworth.
The group, which supports those caring for someone living with Dementia, meets on the second Wednesday of the month, at The Castle Practice, Drummer Lane, Tidworth, between 10.30 - 12 noon.
It allows carers a space to talk about their experiences of caring for someone living with Dementia, sharing advice and support, and hearing about different coping strategies.
Sarah Thomson, Alzheimer's Society Dementia Support Worker said:
"Caring for a person with dementia can be rewarding, but it is also very challenging. You may not have the time to do all the things you need to do, and you may experience a range of difficult emotions. No matter how caring affects you, it is important that you learn to cope with some of the things you find difficult.
"Talking is often the first step to dealing with the emotional side of caring. It may seem like a small thing, but it can make you feel less isolated and stressed, and it can help to put things in perspective.
"Our carer support group offers carers an opportunity to share their experiences of dementia with people who understand and are in the same boat. The group, solely for carers, allows people to freely ask questions, receive information and share their feelings."
There is no need to book in advance, carers can simply turn up on the day.
For more information please contact Sarah Thomson at The Alzheimers Society on 01249 443469.