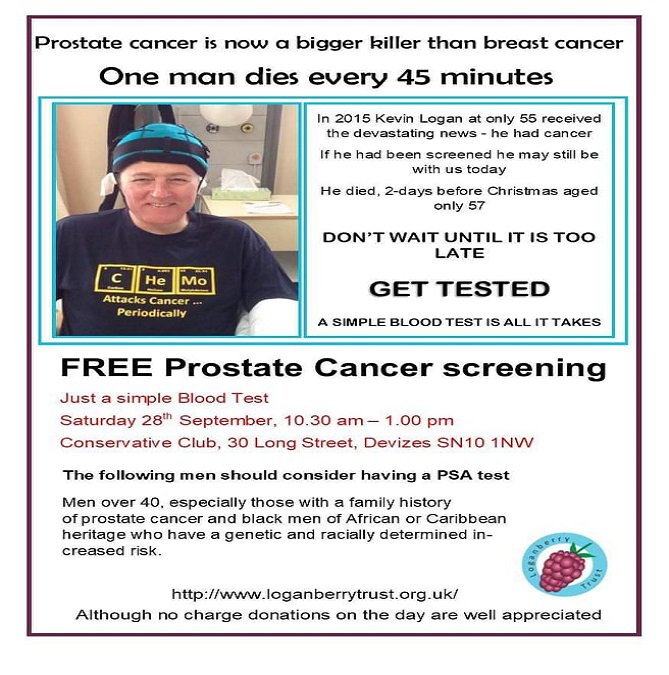 Free Prostate Cancer Screening Test
Saturday 28th September 10.30 - 1pm
With prostate cancer now a bigger killer than breast cancer the Conservative Club in Devises is urging men to attend for a free screening blood test.
The club located at 30 Long Street, Devizes, SN10 1NW, is running this event between 10.30 - 1pm.
It is recommended that men over 40, especially those with a family history of prostate cancer and those of an African or Caribbean heritage, should have this test due to an increased risk.
For more information you can visit www.loganberrytrust.org.uk.
There is no charge for the screening test, however donations on the day are always appreciated.