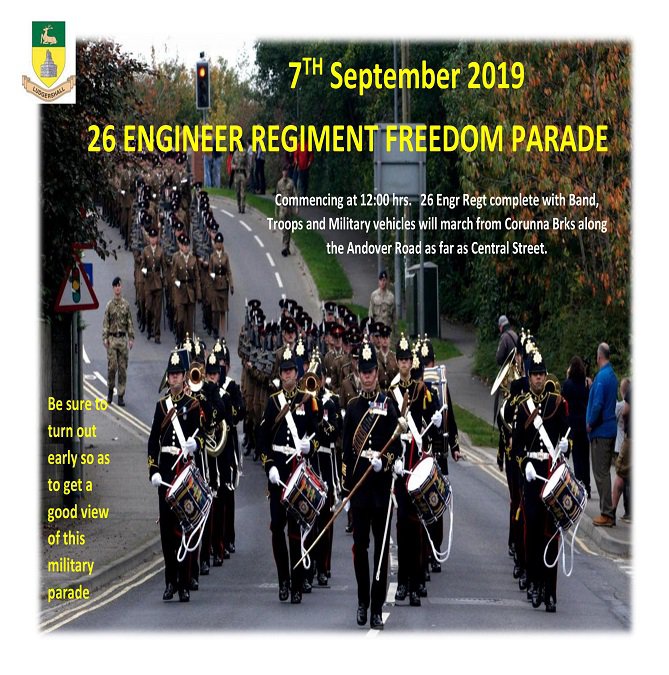 Saturday 7th September 2019
Central Street in Ludgershall will once again be playing host to 26 Engr Regiment as The Freedom of The Town Parade passes through.
The Regiment will be marching from Corunna Barracks along Andover Road to Central Street and will be accompanied by military vehicles as well as the Band.
Starting at 12 Noon this is a spectacle not to be missed and spectators are advised to get to Central Street early to ensure a good vantage point.