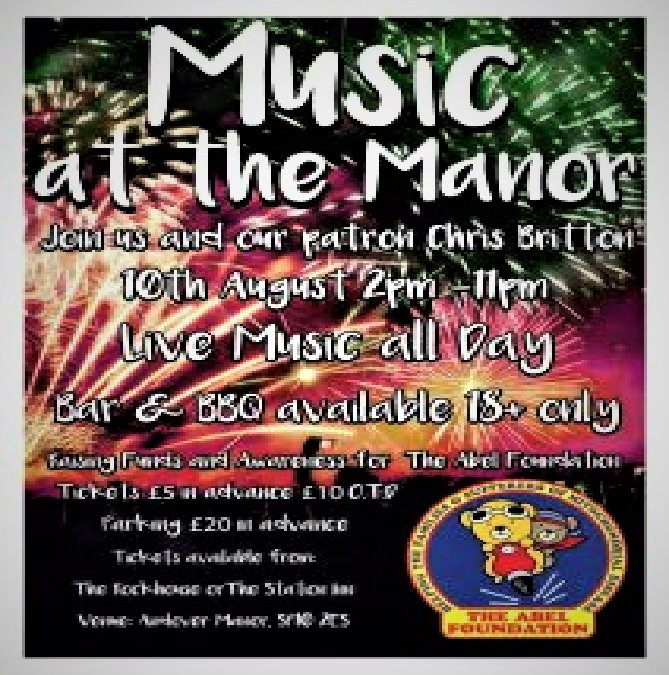 Exclusive music event for the over 18's
As mentioned by Helen on our Monday Morning show, this is an 8 hour charity music event, with local bands raising money for The Abel Foundation; which was inspired by Abel Noakes, who was born in 2014 with Mitochondrial Disease and has been battling with it all his life. The Foundation provides assistance for those living with the life threatening disease, for which there is currently no cure.
The event takes place on 10th August 2019 at Manor House, Andover, and tickets are limited so get yours early to avoid disappointment.
They can be purchased from the Station Hotel, The rockhouse or by emailing karen@theabelfoundation.org.uk.
Pre-sale tickets are £5 or £10 on the gate, parking spaces are limited but can be pre-ordered at a cost of £20.
It all starts at 2pm with live music right through until 11pm, with a chargeable bar and BBQ available - please note over 18's only.
Visitors are welcome to bring chairs but please no tables or alcohol to be bought in.