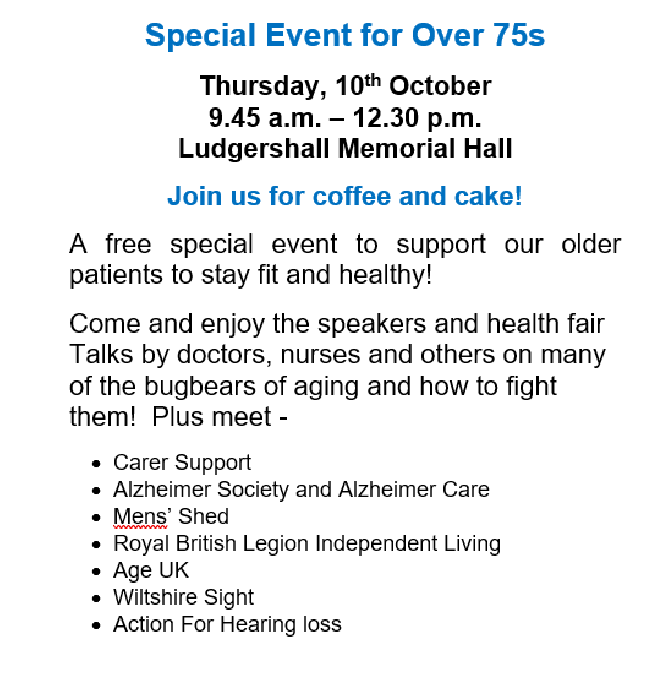 Free event for the Over 75's
Special Event for the Over 75's
The Castle Practice Ludgershall are holding a free health and wellbeing event for the over 75's on Thursday 10th October.
Speakers, health fair, carer support, Cruse, and much more including talks from doctors, nurses and many others on the bugbears of aging and how to fight them.
Ludgershall Memorial Hall 9.45 - 12.30 - refreshments available.