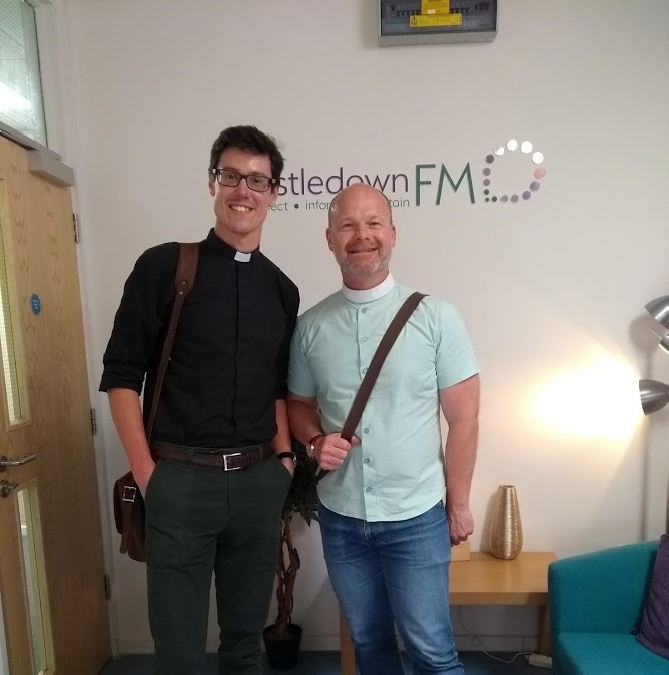 And is looking for volunteers to get involved with a local project...
Donna and Helen were joined by Reverend Tim from St James church in Ludgershall and Holy Trinity Church in Tidworth. Also with him was Stefan, a visiting minister from France.
He is looking to set up a Pastoral Care Team in the local area from September onwards which will help support community members.
Macmillan, The cancer support charity, are looking to partner with this scheme as they have identified a gap in their provision of supporting local people living with cancer.
As such, they will be providing a free training session on 21st September at Holy Trinity Church which will cover listening skills, confidentiality, lone working, with the last session of the day giving basic awareness on how to support people living with cancer.
If you would like to find out more about this scheme, please visit the Holy Trinity facebook page here.