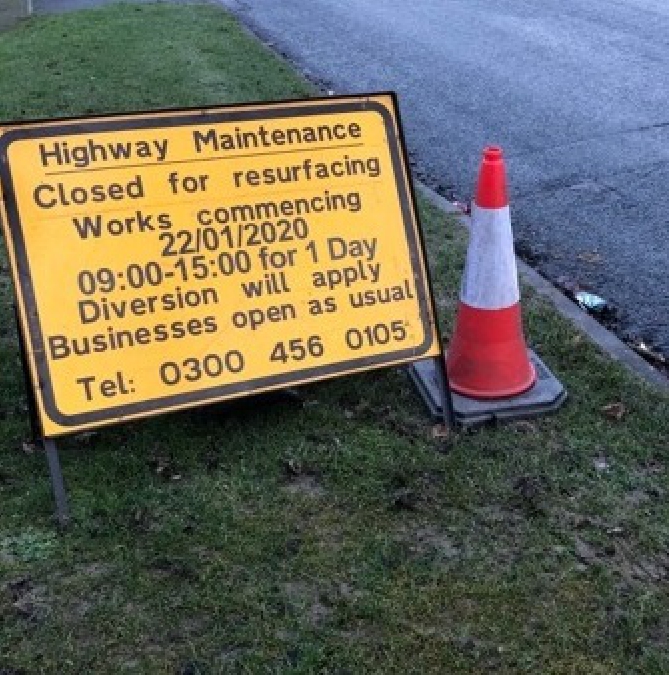 Road Closures for 21st & 22nd January in Tidworth
Tuesday 21st and Wednesday 22nd Jan 2020
Wiltshire Council have advised that there will be a number of road closures in Tidworth in the 3rd week of January due to resurfacing works.
The first of these will take place on Tuesday 21st January on Humber Lane at the junction with Bulford Road and Jagdalik Road.
Then on Wednesday 22nd January Ludgershall Road, Kennet Road and Beech Hill Road will be affected due to works on the junction between Windmill Drive and the A338 Pennings Road.
The roads will be closed between 9 AM and 3 PM and diversions will apply.
For further information please visit the Wiltshire Council interactive map here or alternatively you can call 0300 4560105.