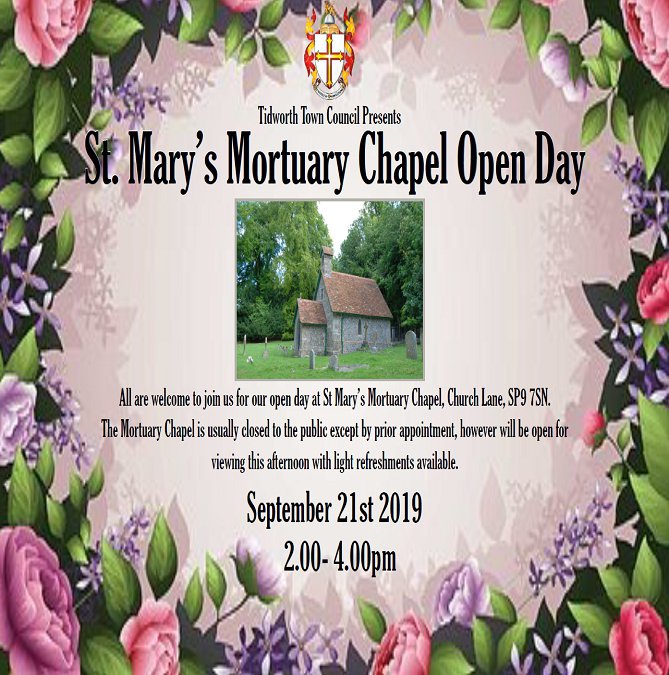 A chance to visit this beautiful chapel
Open Afternoon This Weekend
Saturday 21st September sees Tidworth Town Council once again open the doors of the jewel in the crown that is St Mary's Mortuary Chapel.
This beautiful 18th Century Building, which was built using the demolished remains of Tidworth's St Marys Church, is a unique treasure.
If you have not seen it, you really should take a walk up there and have a wander around. With its peaceful setting and remote location, this is a truly hidden gem in our town.
The grounds are open to the public, however, viewing for inside of the Chapel need to be arranged in advance with Tidworth Town Council. Who will be happy to arrange this for you.
The event takes place between 2 and 4pm with light refreshments available.
You can find St Mary's Mortuary Chapel on
Church Lane,
Tidworth SP9 7SN.