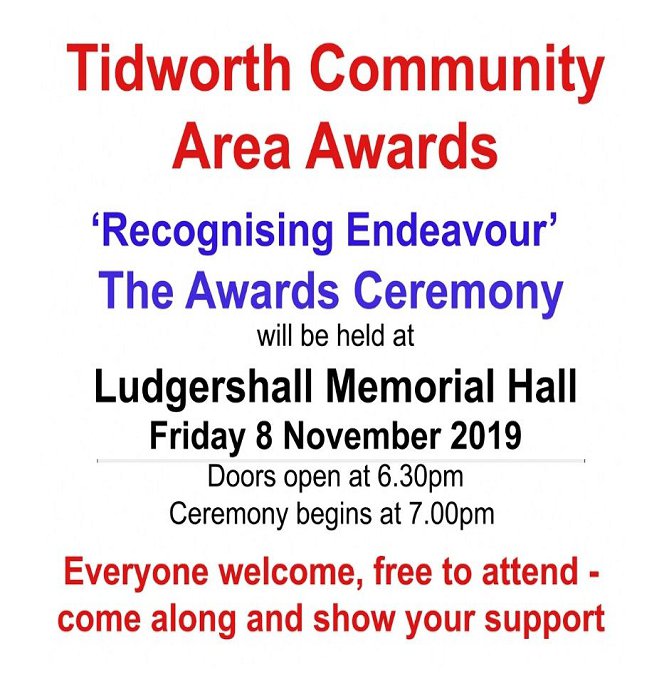 Tidworth Community Area Awards 2019
Friday 8th November
This years Tidworth Community Area Awards are being held on Friday 8th November at the Ludgershall Memorial Hall, with doors opening at 6.30pm.
These awards recognise local endeavour and are free for anyone to attend and show their support for those in the local community.
The ceremony itself starts at 7pm.