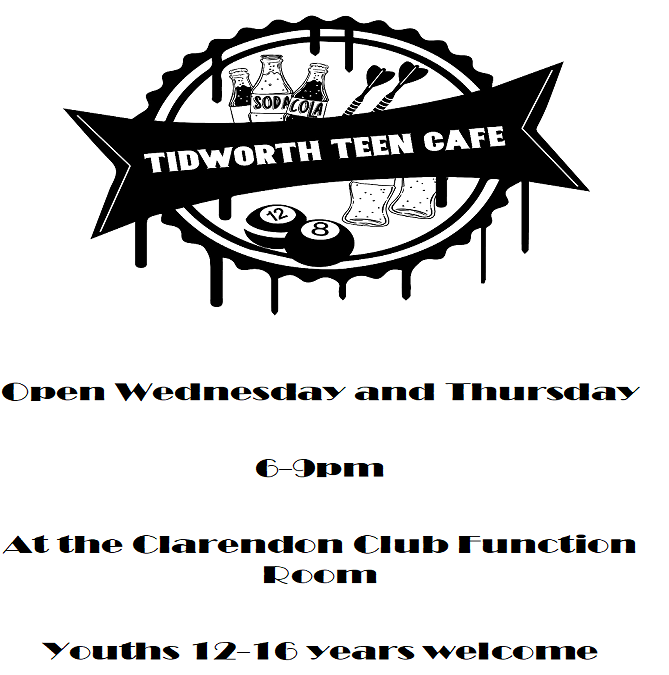 Café for 12 - 16 year olds in Tidworth
Steph Ball wlll be joining the Thursday Morning Show this week to promote the Tidworth Teen Café.
This runs on a Wednesday and Thursday evening at The Clarendon Club Function Room, from 6 - 9pm and is open for 12 - 16 year olds.
Listen out to Steph speaking to BP on the Thursday Morning show this week for more info.