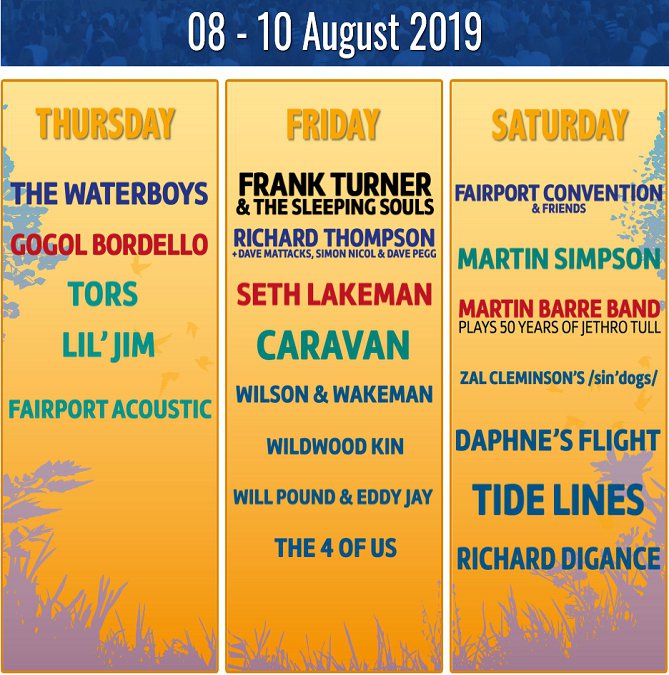 Cropredy Festival - which features on this weeks Sounds Intersting with Steve G
Featuring on this weeks Sounds Interesting
The Cropredy Festival which runs from 8 - 10th August at the Cropredy festival site OX17 1PQ will be featured on this weeks Sounds Interesting show with Steve G.
Steve will be playing music from some of the artists appearing at the festival as well as featuring past interviews with those related to the festival.
For more information about the festival and those performing you can visit their website here.
So don't forget to tune in from 7 - 9pm on Thursday on Castledown FM 104.7 or online via Radio Player.