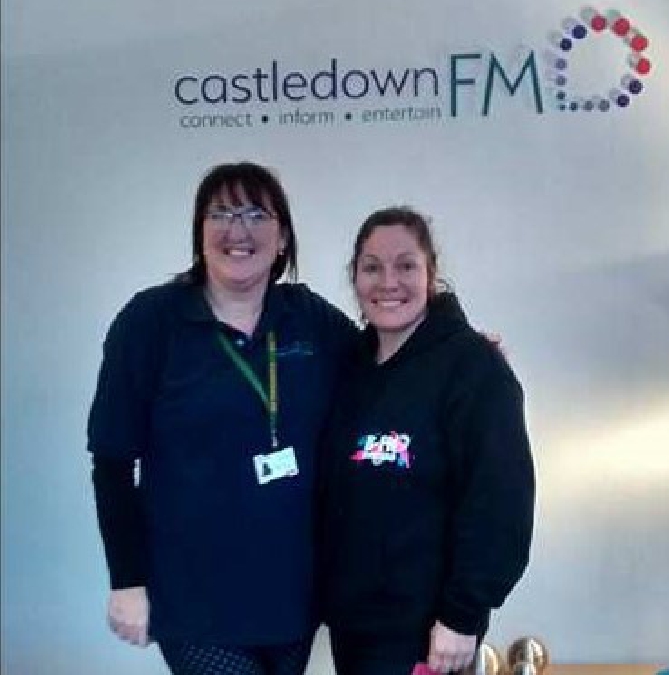 Alison talks, B-Fit, Awards and more.
Along with the usual music and fun, the Feel Good Friday team were this week joined by Alison Marron, who runs B-Fit Bootcamp in Tidworth and Bulford. As February is the month of the heart, they are running an offer for new members to come along for a free trial week during the month, to try B-Fit for themselves. Classes can be chosen from their current timetable and those who sign up will also receive a B-Fit 7 Day Real Results Weight Loss Plan along with a B-Fit Cookbook. For more information or to book your place, please visit the B-Fit Bootcamp Facebook page here.
Alison was recently invited to attend Spire FM and Salisbury Journals Local Hero Awards ceremony, were she was awarded the Charity Fundraiser award for all her fundraising efforts, which include climbing Kilimanjaro last February in aid of Reverse Rett, a condition which can seriously effect the development of the brain. The fundraising doesn't stop there though, as Alison's next fundraising challenge in May is to take part in a 300 mile 24 hour bike ride from London to Paris, in aid of Salisbury District Hospital Stars Appeals MRI Appeal. You can find out more information about this challenge on Alison's JustGiving page.
The FeelGoodFriday team all wish Alison the best of luck on her upcoming ride and hope she will come and tell the listeners how she got on, once she has had a well earned rest!