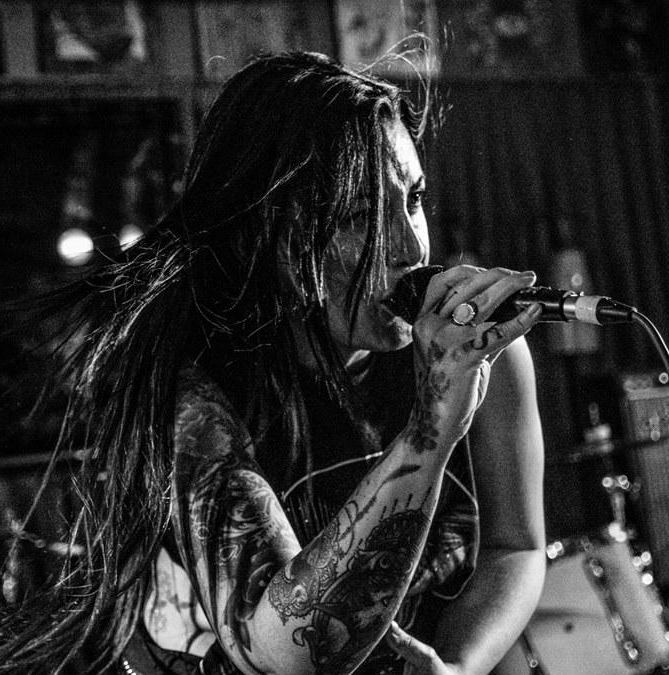 Digital Criminals will be at Concert at the Kings on 26th May
We are all looking forward to Concert at the Kings on the 26th May, and as part of the build-up we are interviewing some of the bands and artists that will be on one of the two stages in All Cannings. John Sparrow spoke to lead vocalist Emily Bates from Digital Criminals about the band, it's music and the Concert at the Kings. Don't forget to get your tickets from www.concertatthekings.co.uk.
Digital Criminals are a female fronted alternative punk rock band that packs a pop punch! Founded in late 2015 by Emily Bates (Vocals) and Dan Fry (Guitar), the band evolved from a studio project with the addition of James Hardwick (Bass) and Jade Ball (Drums).
To date they were awarded the Rock The House - Best Music video by Universal Pictures and Metropolis Studios and self produced and released two EP's 'Dark Days' & 'Bury Your Head' available on iTunes, Spotify and limited edition CD, (available via their web-store) on
www.digitalcriminals.co.uk
.
After a fantastic year of 48 gigs in 2017, supporting the likes of Senser, The Courtesans, and Buffalo Summer, the band really made their mark headlining a 12-date Women of Rock tour across the UK. They are now regulars on the London circuit and their last single and video release, 'Move IT' received an amazing response from the media worldwide.
2018 looks set to be even more exciting and the pace has not dropped. Currently rehearsing and recording the tracks for the 3rd EP 'Hell Yeah' due for release in early April, the band are still managing to sneak in a few choice gigs before their UK Tour to promote the new EP. So far this year they have supported Hed PE and Kane'd and will be back in London to play the iconic Dublin Castle in Camden in March. DC shows are high energy and Emily's performance is captivating and interactive. You'll sing the songs after hearing them once!
"Criminal's talent seems to really lie in writing catchy hooks that the audience were able to mime back after hearing them once. It only took a couple songs for the crowd to pack into the pit area and by the time they launched into their closing track, 'Dark Days', the audience were completely sold." (Review by Stew Hume - Afterdark Magazine)