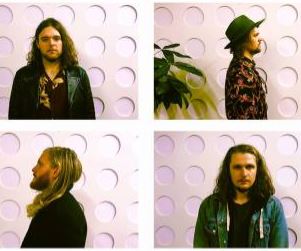 Novatines will be at Concert at the Kings on the 26th May
Not long to go now until Concert at the Kings, and I am told that the tickets have nearly sold out! If you are going (or you win our competition!) you will see the Novatines on stage during the day. Listen to the interview below and don't forget to get your tickets!
Bath Based Alt-Rock 4 Piece, Novatines are bringing you a sound heavily steeped in the pure essence of rock & roll. Following in the footsteps of giants they are mixing the essential sonic flavours of yesteryear with the gnarl & grit of the modern rock scene. The group have been tipped as one of the 'hottest new UK guitar bands' and will be touring throughout the UK this coming spring.
www.novatines.com