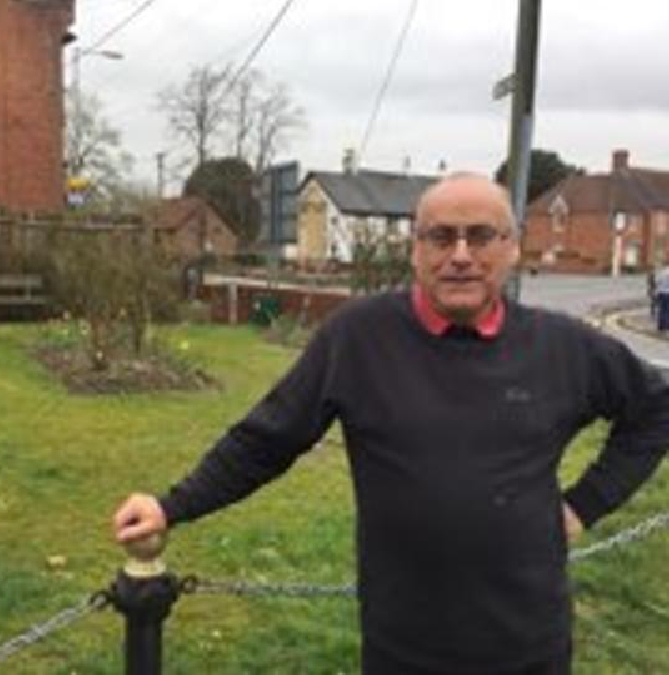 A chance for the local community to get involved with a community project to refurbish the Rose Garden in Ludgershall.
Recently, Castledown FM's Gilly Hughes interviewed Peter Unwin, about plans for the refurbishment of Ludgershall's Rose Garden Memorial Project, an example of community spirit at its best.
As mentioned in the interview, there are a number of ways you can get involved;
If you would like to be part of the labour team, speak to Sean Smith at The Crown who is co-ordinating the labour force, DIY SOS style, with a projected start date of early June,running through until end September / early October
Or if you would like to contribute to the 1300 bricks which will be used in the garden, visit the project's Just Giving page here, were you can help to raise funds by purchasing a brick for £10.
The winning garden design, submitted by Sally Pocock, can be seen on display at the Chip Shop window, and should you wish to make a donation in person rather than via the internet, there is a bucket on the counter at the chippy for donation envelopes to be submitted.
All contributions raised from the purchase of bricks will be recognised within the Town Council offices.
And if you are passing the Memorial Hall, why not pop in and take a look at the collage created by the local sewing group, of the view from the War Memorial and High Street from the Rose Garden.
Keep an eye on Ludgershall Shout Out and Ludgershall People for further updates on this community project.
As mentioned the newly refurbished garden will have a Dedication and Blessing as part of the Remembrance Day Parade in November.