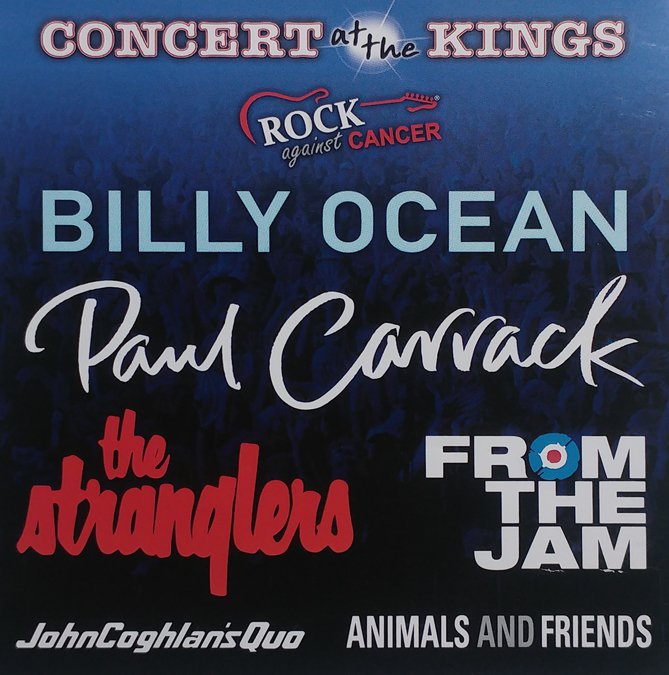 Castledown FM interviews the event organiser
Castledown FM is assisting the organisers of Concert at the Kings to promote the event, which is in aid of Rock against Cancer.
The event takes place on Saturday 26th May at The Kings Arms, All Cannings, Wiltshire.
Recently, John Sparrow interviewed Grubby, the event organiser, who has used his contacts within the music industry to put together these concerts, now in their 7th year which have included previous acts such as Brian May, Midge Ure, Mike and the Mechanics, 10CC and many others, with Billy Ocean headlining this years event.

So far over £170,000 has been raised, with local cancer charities including the Salisbury Stars Appeal, also now being supported.

For more info on the event and to book tickets visit www.concertatthekings.co.uk