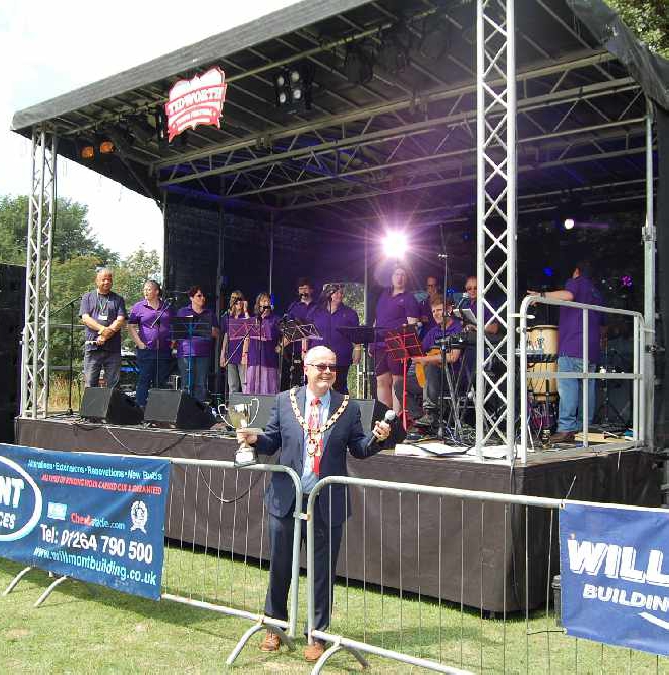 Recorded 21st July at Tidworth Town Festival
Next up from the Tidworth Town Festival is Decibelles and Whistles live on stage, introduced by Simon Davis with George Paine and Karen Connolly on the radio. For more information on Decibelles and Whistles check out their Facebook page Click Here.
Pictures by Dan Sparrow, Castledown FM.