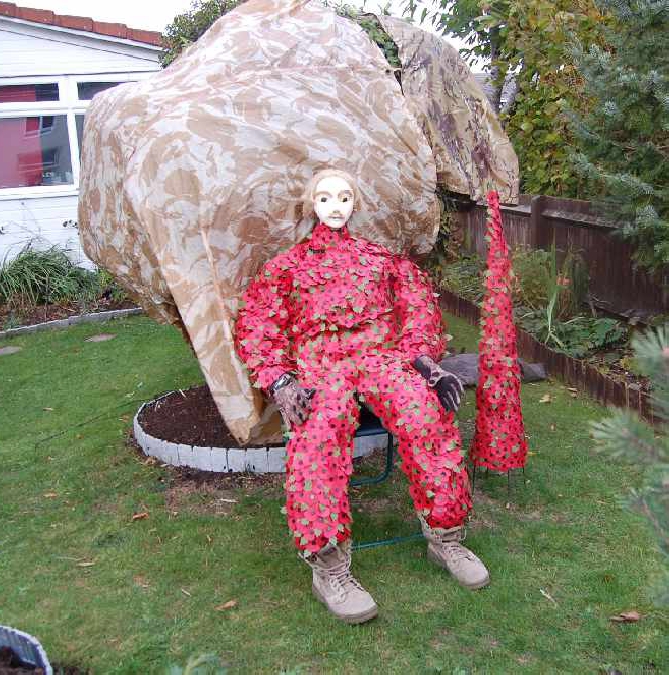 ...see all the entries in our latest photo album.
Saturday 3rd November saw many members of the local community scouring Ludgershall for WW1 themed scarecrows, for an event organised by the Ludgershall Town Council Civic Events committee.
One of the organisers, Catherine Allan, had this to say:
"Hi everyone, the best scarecrow voted by everyone who took part was the Airman at 39 Linden Close (shown in our header photo) and the best business entry was Drivers Relief (see below). The trail was won by Mr & Mrs Sparrow and their granddaughter Emelia, with the most correct answers. Thank you to everyone who entered and those who came along and took part in the trail."
The scarecrow entries can be seen in our photo album by Clicking Here , and many of them will be at the Memorial Hall this weekend at the Ludgershall at War Exhibition.
Best Business Entry, Drivers Relief.