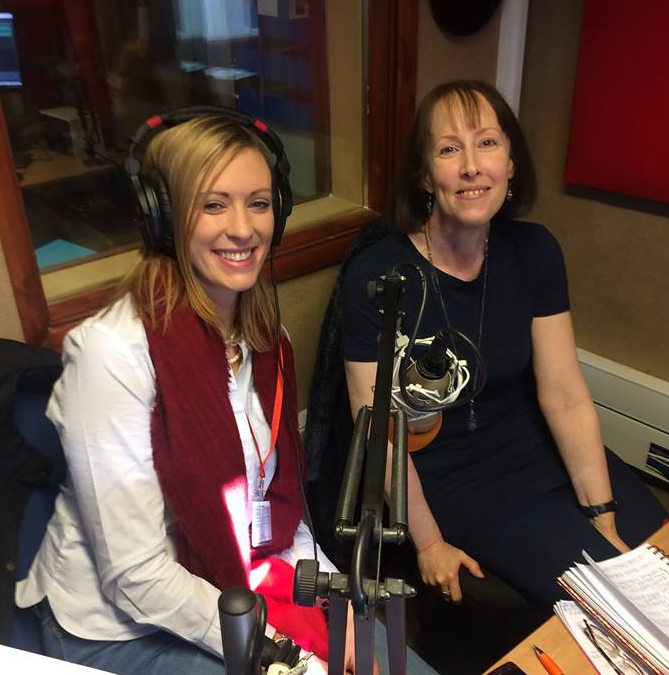 Pippa from the Poppy Factory visits the Feel Good Friday team to talk all things unicorn!
Calling all Unicorn Fans!!
Friday 16th Feb saw the Feel Good Friday team joined by Pippa from the Poppy Factory to fill listeners in on the Poppy Factory's upcoming Unicorn themed fundraising event to raise money supporting disabled veterans back into employment.
Taking place on Sunday 8th at The Grey Manor Hotel, Parkhouse Cross in Cholderton, the day looks set to be full of all things unicorn, including afternoon tea and glitter tattoos. There will also be a host of stalls and a raffle prize draw to be in a with a chance to win a unicorn hamper.
Tickets cost £5, and must be pre-booked, spaces are limited so if you are interested make sure to get in touch soon.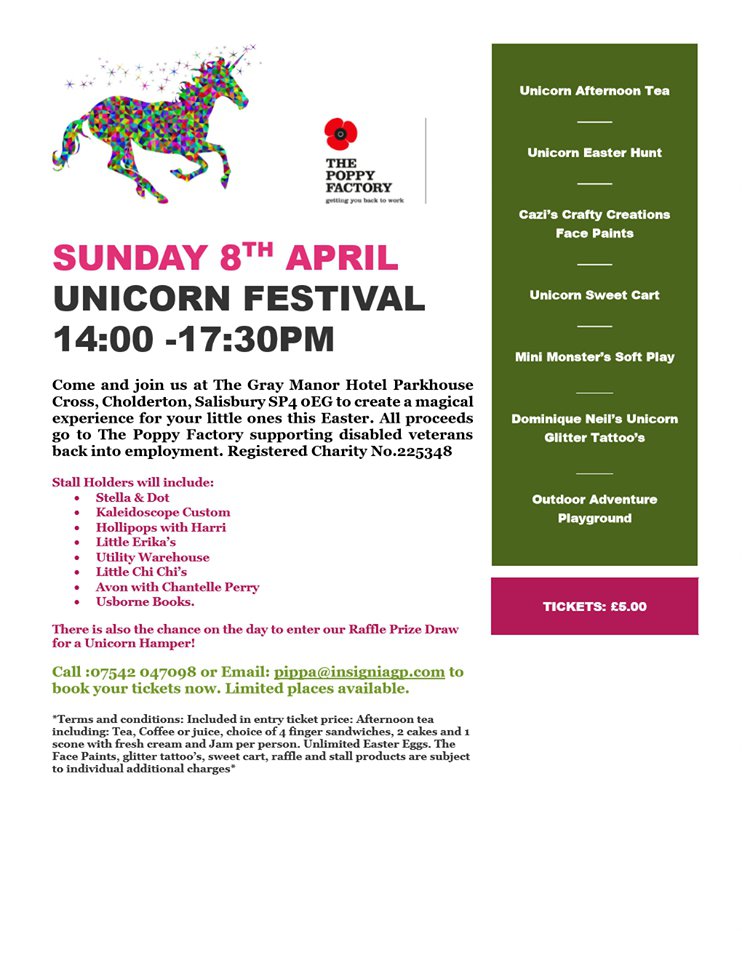 Pippa is running the London Marathon in April and with a fundraising target of £2,500, the upcoming Easter Unicorn event is the first of many community fundraisers to help achieve this target, more fundraising details can be found on Pippa's Virgin Money Giving Page here.
For more info, please visit the Poppy Factory's Facebook page here
We all wish Pippa the best of luck with her fundraising and marathon running and have invited her back to speak to us later in the year, once she has had a chance to recover!