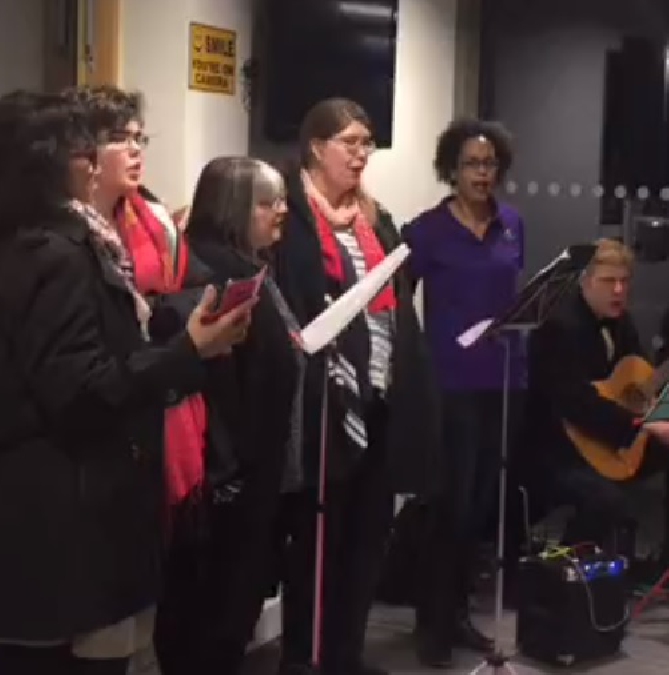 Local choir raises money for 'Brighter Futures' Radiotherapy Appeal
Monday 5th February 2018 saw The Decibelles and Whistles, a local choir, perform at the Wellington Academy Gym to raise funds for Brighter Futures, a charity close to the heart of Sue Vallis, one of the original presenters on Castledown FM, who had asked them to perform.
The aim was to raise money to build a new radiotherapy satellite centre at the Great Western Hospital, Swindon, so that patients would no longer have to travel to Oxford for treatment. In just one hour, they had raised £80 for the charity, a fantastic result, especially on such a cold night!
In an effort to chase away the cold winter blues, visitors to the gym were welcomed with many an upbeat tune.
The choir say they would very much like to perform again at TWA to raise money for their two chosen charities STEPS and the Alzheimer's Society.
Happy to perform indoors or outdoors, weather permitting, along with any special requests so long as they are given enough time to source the music etc should you wish to book the choir, or if you would like to join them, please contact Karrina Bryan on 07864 673621.