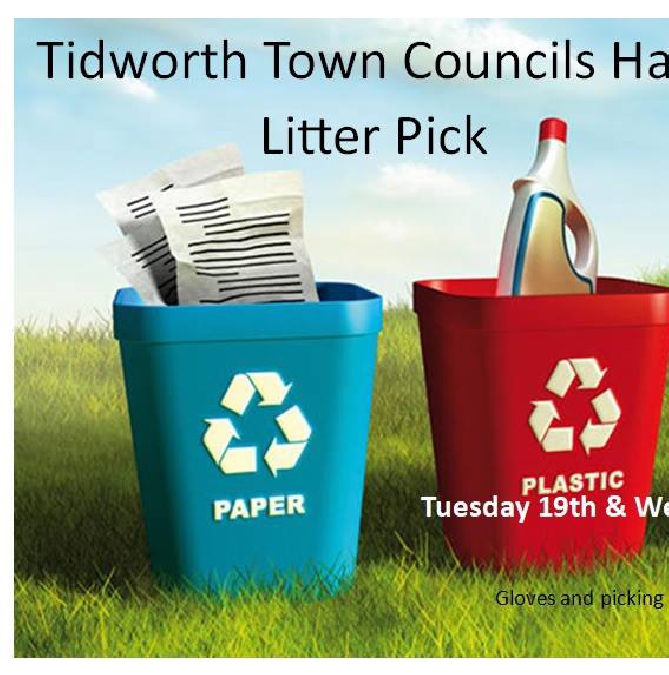 19th & 20th February
News from Tidworth Town Council.
Good Morning Tidworth!!
Hope you are well on this bright and fresh Tuesday.
We have noticed there is a build up of litter and general untidiness happening in our small corner of Wiltshire.
Following the HUGE success of our previous litter picks, supported by so many of our local community, we're having another.
Tuesday 19th & Wednesday 20th of February, Between 10am - 12pm.
Free refreshments will be provided (I'm sure we can rustle up some chocolate too), along with all the gloves, bags and pickers.
If you can come along, even for only 30 minutes, that would be greatly appreciated.
Many Thanks
Kayleigh & Annie