Celebrating 13 Years on air
Celebrating 13 years on the Radio
After 13 years with the radio, Simon Davis of the Saturday Morning show is taking a well earned break.
He joined Castledown FM, then Radio, in the early days, back when the station was located in a port-a-cabin in the Wellington Academy grounds. Coming from a farming background, radio was a new venture for Simon, a chance to meet people from all different walks of life and to take part in some fun and exciting events.
Over the years, Simon has been a regular at many local events, microphone in hand, chatting with those taking part and interviewing them for the radio.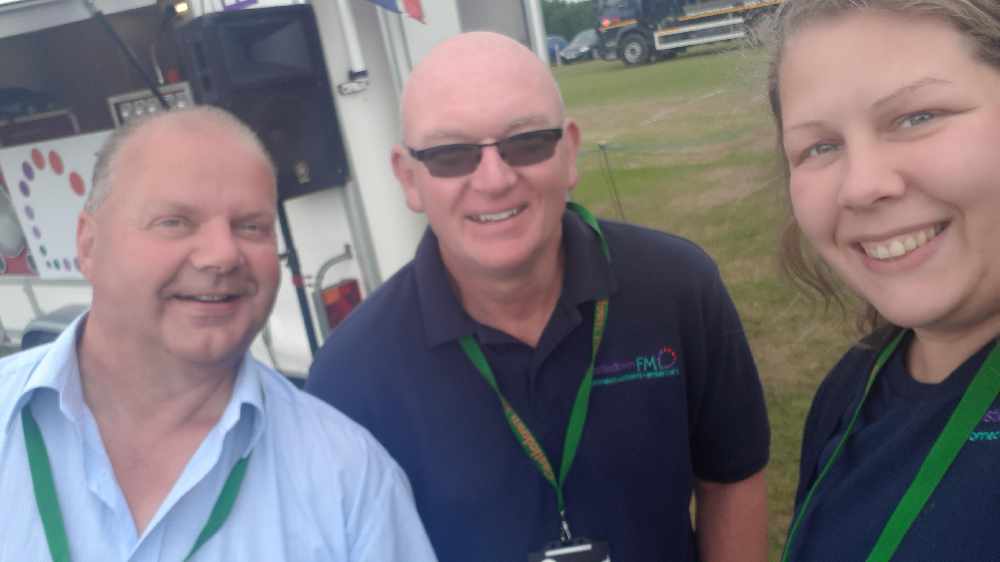 He has also been a regular feature on Kev Lawrence's Saturday morning Breakfast show, as the 2 have a laughter filled catch up on recent news and events just before the news at 9 am. And Simon will still be popping in from time to time as he is going to supporting Kev as a guest presenter on his show, so its more ta ta for now, than goodbye.
So join us from 9 - 12 noon on Saturday 1st August, as John Sparrow and Barry Rhodes host Simon's Showcase; a special show to say thanks and goodbye, for now, to Simon, which will include memories, stories and best wishes from fellow presenters.