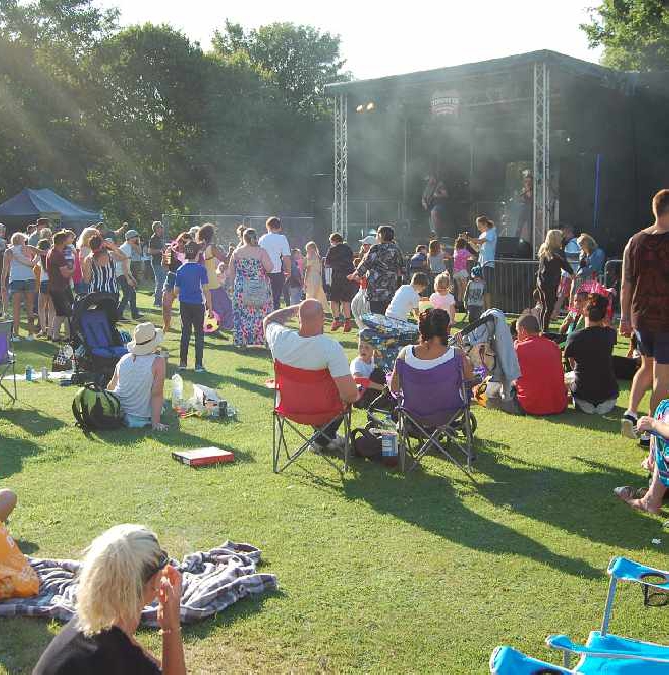 What a Fabulous Day!
The sun was definitely shining on Tidworth Town Council this year as, despite all forecasts to the contrary, the weather held good for all to enjoy a fabulous Tidworth Town Festival at the Community Centre Field on Saturday 20th July.
And the Castledown FM family were there to support the Council, introducing the Acts onto the stage, interviewing them afterwards and broadcasting live from the Festival grounds, so that even those who were unable to make it could still get a taste of the atmosphere and enjoy some great live music.
Check out our photo album here and why not see if you can spot anyone you know.
We are already looking forward to next years event and hope to see you there.