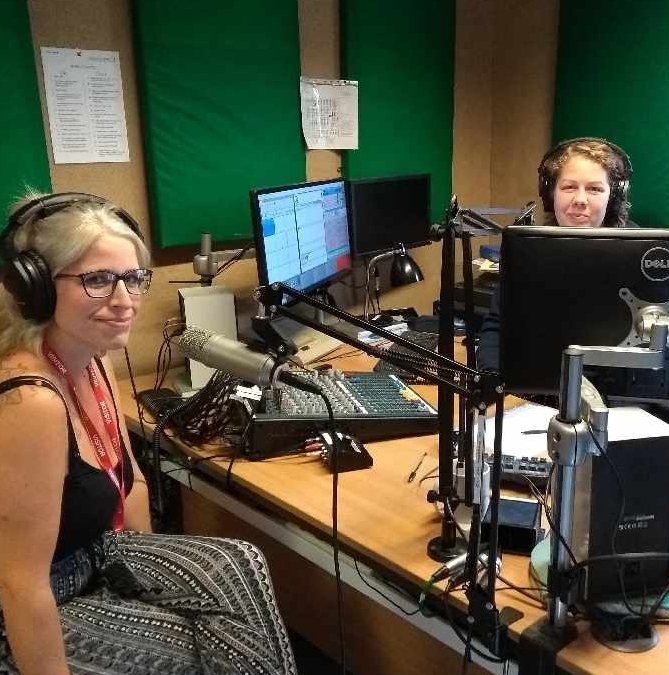 Miki talks to Donna B about the Little Light Walk for Bliss
With special guest Miki
Donna of the HumpDayHooray team was joined today by Miki, a local lady who is organising a charity walk in support of Bliss, a charity which help and support premature and ill babies and their families.
The walk will take place on Saturday 16th November, starting from the Tidworth Leisure Centre, walking along the side of the Bulford Ranges Road, to finish at Larkhill Space Station. Starting after dark, walkers of all ages are welcome, and will be able to light their path with glow sticks and lanterns. It is estimated that it will take approximately 3 hours to walk the 9.2 mile route and is taking place at night as Bliss' theme for this year is organising walks to light up the night.
Miki is hoping to raise £200 for the charity and with support for her event growing by the day, she has already raised a fantastic £122 via the Just giving page which you can visit here.
Asked why she wanted to support this charity in particular, Miki explained that she was inspired by her daughter, who was born 12 weeks early, and as a family they all benefitted from the support given by the hospital and members of Bliss, who offer support through online forums as well as giving help and support to the hospital staff.
For more information or to get involved with the walk, you can visit Miki's Facebook group The Little Light Walkers 2019
It was lovely to hear from Miki today and we wish her and all those taking part in the walks to light up the night much luck.