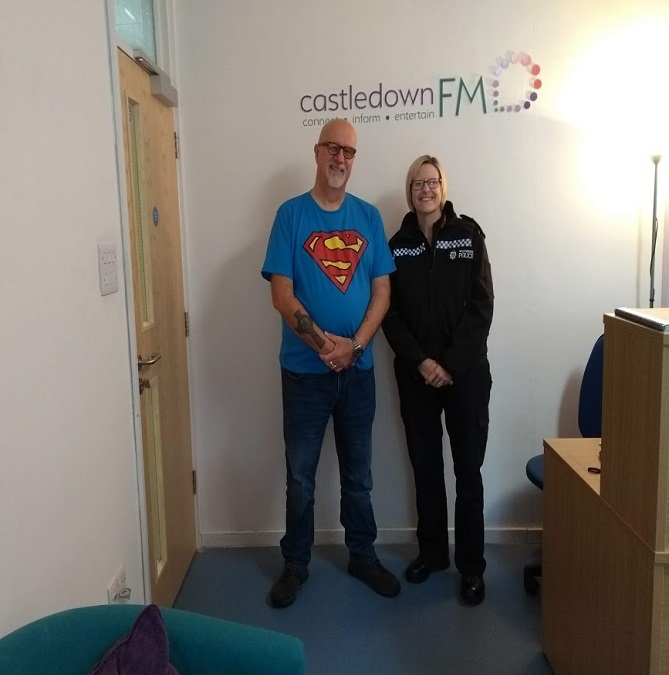 Inspector Liz Coles visits The Thursday Morning Show
New 101 online service launched
The Morning Show with Brian and Donna had a very special guest in the studio with them this week; Inspector of The Community Policing Team - South East - Liz Coles.
The Community Policing Team - South East covers the Tidworth, Ludgershall, Amesbury area, including the Chutes, the Collingbournes as well as Bulford, Larkhill and Durrington.
Liz was keen to advise our listeners of a new 101 service on the Wiltshire Police website which allows 101 reports to be made online.
This service can be used for non emergency issues and does allows for anonymous reporting if preferred.
With the hot weather promised for the next few weeks, Inspector Coles also wanted to stress the importance of making sure we all close our windows when we leave the house to reduce the likelihood of any incidents occurring whilst the house is left empty.