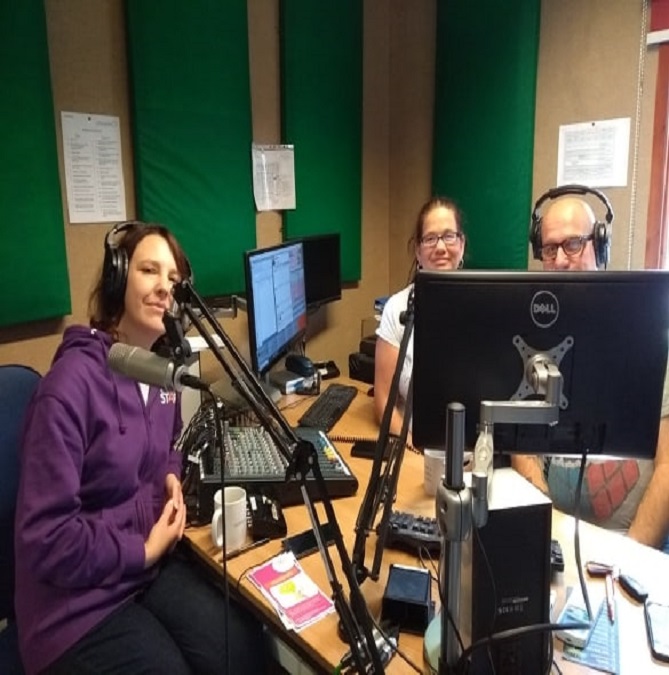 Jo from Home-Start Kennet visits The Thursday Morning Show
Talks to The Thursday Morning Show
The Thursday Morning show were joined by Jo from Home-Start Kennet this week, a volunteer charity which helps to support families with young children through tough times.
Jo explained that the free service offered by Home-Start Kennet is available for families with children under 5 who may be struggling to cope, perhaps due to money issues, post natal depression, feelings of isolation or a family breakdown. The only qualifying criteria is that one of the children within the family must be under 5, with no requirement for a referral to be made by a doctor. The areas covered by Home-Start Kennet include Marlborough, Calne, Devizes and Chippenham.
There are a number of ways to get in touch with the organisation;
Phone - 01672 569457
Email hskadmin@homestartkennet.co.uk
Via their website www.homestartkennet.co.uk
Alternatively you can contact them via their Facebook page.
Volunteers, all of whom have an enhanced DBS certificate, will visit families and offer support in a variety of different ways depending on the individual family's requirements; perhaps by spending time playing with the baby whilst mum makes up some bottles or by supporting a new parent on their first visit to a baby group. These visits will take place once a week for a few hours each week to offer support where it is needed.
Jo also mentioned that as an organisation they are always on the look out for volunteers, and are interested in hearing from people looking to volunteer who have some relevant life experience, either as a parent themselves or perhaps as a teacher. So if you would like to get involved, please do contact Home-Start Kennet by using the above contact details.
For anyone looking to get involved as a volunteer, there will be a volunteer training course in Devizes during October, further details for which will be released in due course.
As Jo stated, this fantastic service, which is provided free of charge, has already helped a number of families in the local area, and she would encourage families who are struggling to get in touch and see what support can be offered.