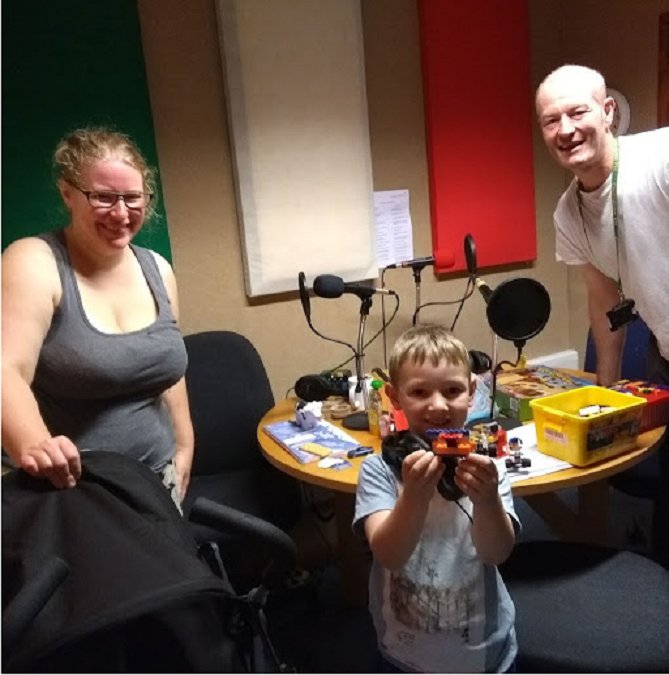 Special Guests Sara and Hector on Wednesday's Duke box at Summer
Joins Juke Box at Summer with Kev Lawrence
Kev Lawrence was joined by a special guest on Wednesday 28 August, Sarah, Hector and little Seth. Sara is one of the founding members of Salisbury Plain Children's Book Group, a local branch of the national Federation of Children's Book Groups.
The whole ethos of the groups is to encourage and support children with reading and enjoyment of books, with visits from authors, illustrators and story time sessions, with members able to request specific events; so much more than a traditional book club.
The group will officially launch at Netheravon School on Saturday 21st September, from 10 - 4pm, with visits from local authors Kristina Stephenson (author of Sir Charlie Stinky Socks) debut novelist Charlotte Lo (author of We Won an Island) and Horrible Histories illustrator Martin Brown.
The day will be organised into a morning and afternoon session with activities for older children (8+) taking place in the afternoon, although visitors are welcome to stay for both.
Tickets for the event can be purchased by visiting the groups facebook page, emailing membership.spcbg@gmail.com or visiting their stall at Netheravon Church Fete on Saturday 7th September.
Ticket prices are:
Members - am - £1.50 / pm - £2
Non-members - am - £3 / pm - £4
With parents / grown ups benefitting from free entry.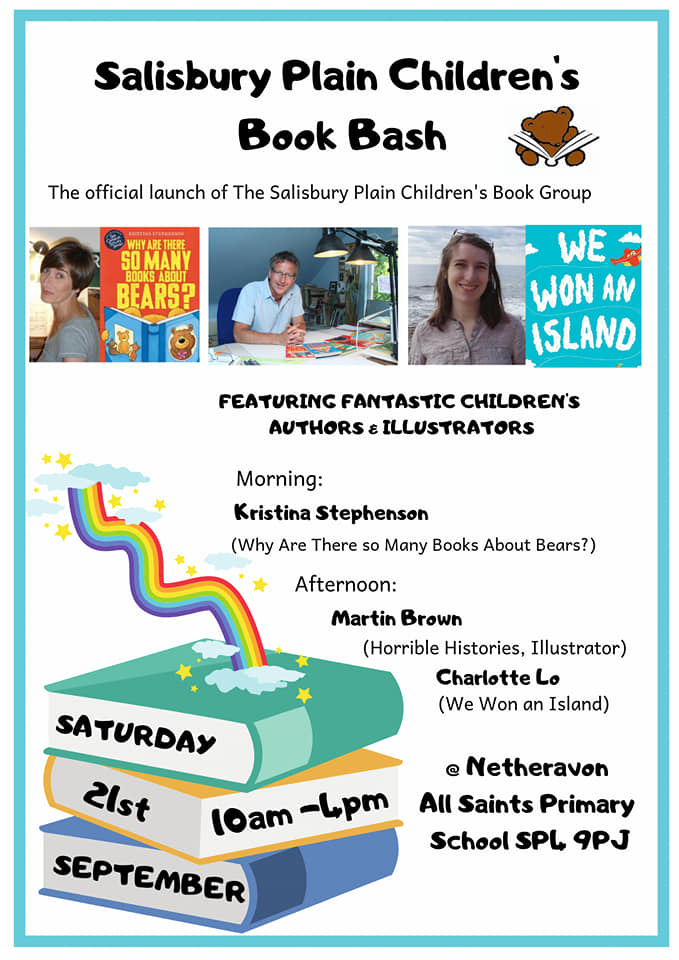 The group also has plans to join in with the Federations 2 yearly initiatives; the first coming up in November - National Non-Fiction Day, with the theme for this year being transport and travel and Sara would love to hear from any schools who might like to get involved with this event.
It was lovely to hear from Sara and her boys today and we hope to hear from her and see Hector's lego building skills again very soon.