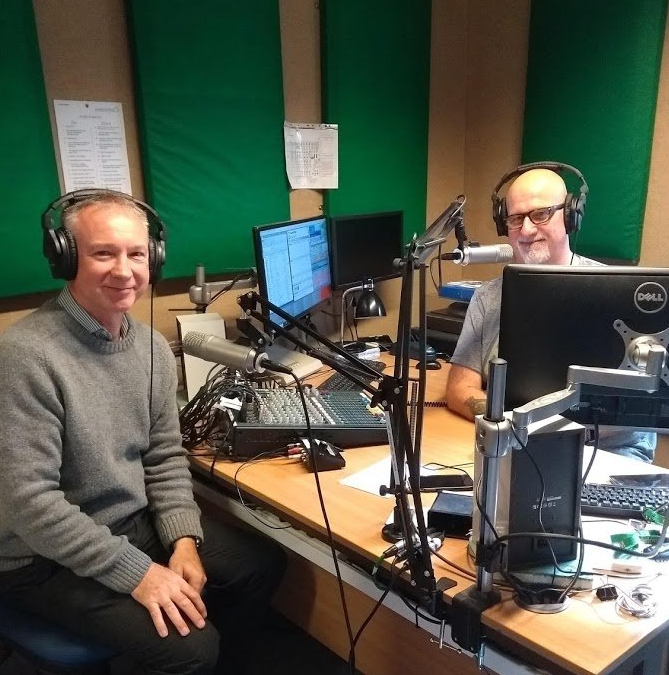 Richard Rogers CEM for Wiltshire Council Joins BP on the Thursday Morning show
Richard Rogers, Community Engagement Manager for WCC
The Thursday morning show was joined recently by the Community Engagement Manager (CEM) for Wiltshire County Council, Richard Rogers.
Richard often attends the Wiltshire Area Board meetings which are generally held every 2 months, at different locations within the county.
These are opportunities for members of the public to get involved with how their funds are spent, from potholes, grants and occasionally rabbit fences!
The only area which is not up for discussion at the meetings are planning applications, due to technical restrictions such as voting etc.
The Area Board are able to award grants to community groups, and Richard explained that these grants fall within 3 pots:
1. Capital - i.e. a "thing" which could be a building, or an object of a value, which must last for more than 1 year.
2. Health and Wellbeing - grants for groups which support vulnerable / older people
3. Young (12+) - to support activities, mental health etc within the community.
More information on the types of grants available can be found on the Wiltshire Council Area Grants website page
Richard can also be contacted on richard.rogers@wiltshire.gov.uk or by calling 07771 547522
The next Area Board Meeting will take place on 25th November at the Phoenix Hall in Netheravon at 7pm (with refreshments available from 6.30pm). There is currently a survey being sent around which asks for your views on what the local area priorities should be for the 2019/20 period, if you would like to take part you can access the survey here.
Richard also wanted to mention the following events which are coming up soon;
10th October - jobs and employment fair in the TLC being held from 11.15 til 1pm.
10th October - Over 75's Health and Wellbeing event being held in Ludgershall Memorial Hall, from 10 - 12.30
14th October - Dementia Action Alliance meeting held in the Eve Community Hall in Ludgershall from 11am for anyone who wants to get involved in supporting those living with dementia.
And lastly with Half Term coming up, there is a Family Learning Festival being held between 24th October to 2nd November, with free family friendly events every day.