Tidworth Town Festival 2019
Castledown FM is proud to once again be involved with the musical side of Tidworth Town Festival 2019, which is fast becoming a much anticipated event by the community.
This is a free event open to all ages and will be held at the Community Centre on Wylye Road, Tidworth on Saturday 20th July.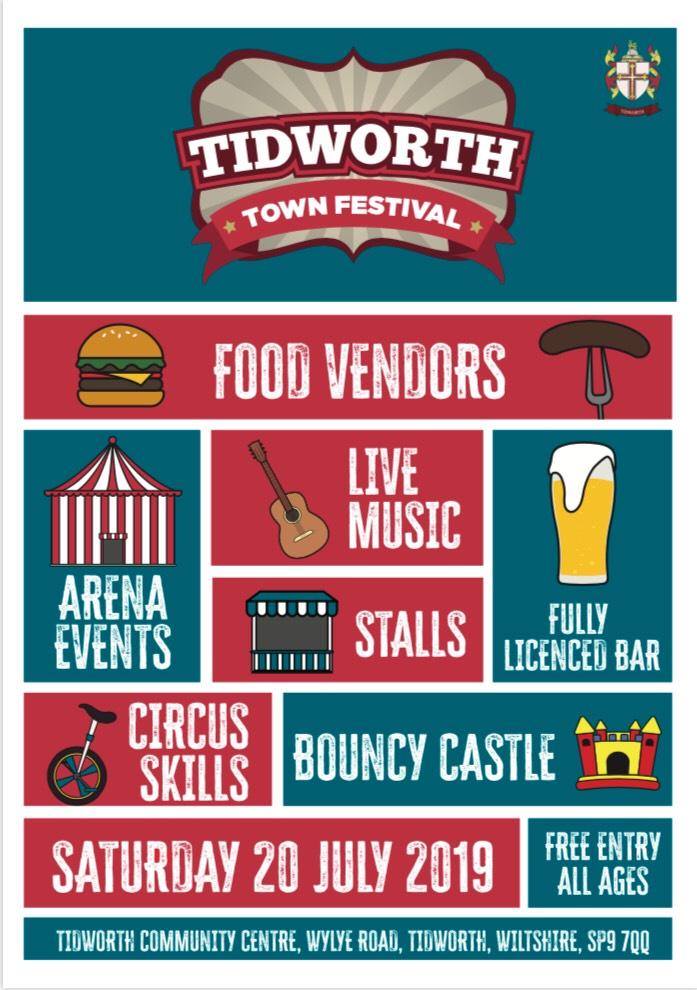 In the lead up to the event itself, Castledown FM will be interviewing a number of those acts taking part on the day, including this years headline band, Neon.
Also set to take part are local acts including the Tidworth Military Wives Choir, Paige Dobson, Decibelles and Whistles, Tamzin Stead and the Tidworth Youth Choir.