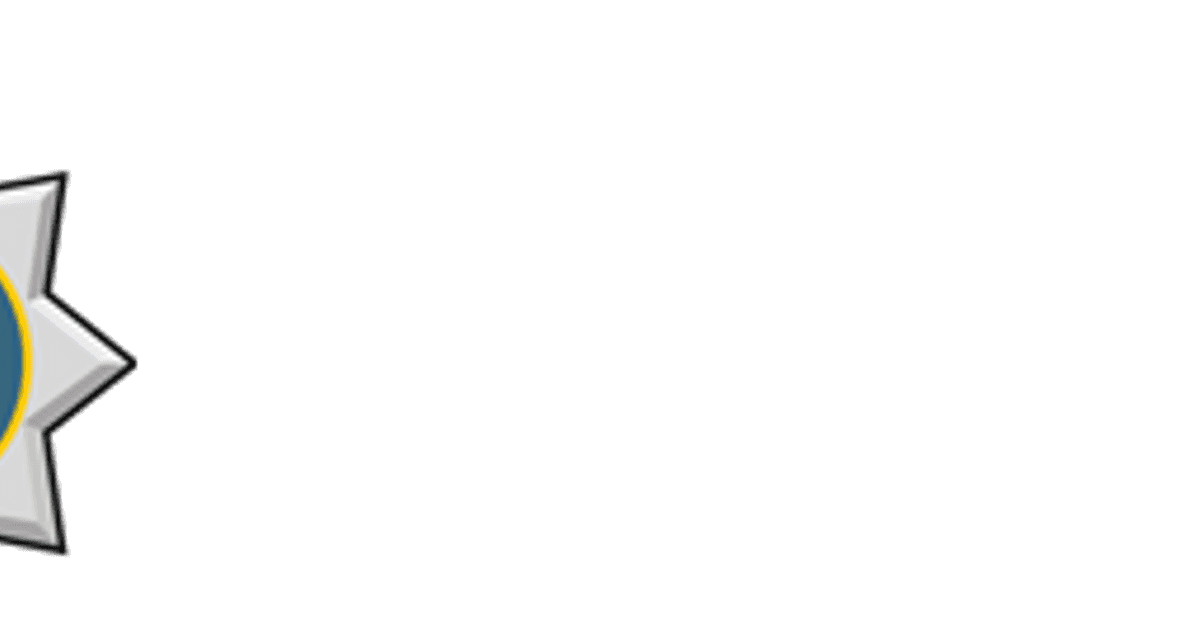 Op Sceptre - latest police knife crime campaign
Operation Sceptre - the national knife crime campaign - launches today, Monday 14 November, and runs until Sunday 20 November.
The bi-annual initiative focuses on raising awareness of knife crime and how we as a police force are trying to reduce and prevent the illegal use of knives in our county.
It's part of the ongoing work of officers and staff with a wide range of stakeholder partners, including the two local authorities, public health, youth workers and charities, with the aim of coming together to help prevent knife crime and protect young people becoming caught up in violence and criminal gangs.
Superintendent Phil Staynings said: "Campaigns like Op Sceptre are vital to highlight knife crime but our work in protecting the public to ensure that knives do not make it onto our streets continues day in, day out.
"Our officers and staff use every tactic available to reduce the number of knife incidents, but we can't do this alone. By working together with our partners and supporting communities we know that we can be more effective, responsive and take steps to prevent people, usually young people, carrying and using knives.
"Education plays a vital part too. The work with schools, colleges and youth groups to educate young people about the dangers of knives is as important as enforcing the law.
"Information from the community can also help - giving us the very useful intelligence to tackle these crimes.
"Families and friends are usually the closest to those who may be carrying a knife, they will be the first to see the signs and they can take the bravest step and seek help and advice.
"We need our communities more than ever to pull together and support the police in giving evidence about those who carry knives.
"You can contact us on 101, through our website or anonymously via Fearless.org or Crimestoppers on 0800 555 111. "
Police and Crime Commissioner, Philip Wilkinson, said: "Over the last few months, we've seen stabbings in Calne, Pewsey, Highworth and a particularly disturbing incident in Swindon where the victim was just 14 years old.
"This highlights that the issues surrounding knife crime aren't confined to urban areas and don't discriminate by age.
"The latest crime figures show that number of crimes involving possession of a knife have increased by 48% in Wiltshire, which is a worrying statistic. *
"Through our early intervention programmes and working with our partners, we need to tackle the culture around carrying a knife head on, understand why people do it and convince them, either through education or through more punitive measures, that carrying a knife can have devastating consequences for everyone involved.
"Operation Sceptre gives us a glimpse of the work my office, the Police and our partner agencies undertake all year round to make sure people feel safe in their communities.
"My office is already working with schools and local councils to create an engaging education package to support what our local Neighbourhood Policing Teams already deliver.
"It's through this work and through more visible policing, with more officers on our streets, that we will make a positive impact in reducing knife crime and making Wiltshire a safer place to live and work."
To contact us, please call 999 if a knife crime is taking place and 101 or via the Wiltshire Police website to report information. You can also report anonymously via www.fearless.org or Crimestoppers on 0800 555 111.